Matt Barker and Scott Moseley discuss the trends in data and fibre infrastructure
Scott Moseley and Matt Barker, partners at 3i Infrastructure, discuss the ongoing trends in data and fibre infrastructure, and how these have been impacted by the current external environment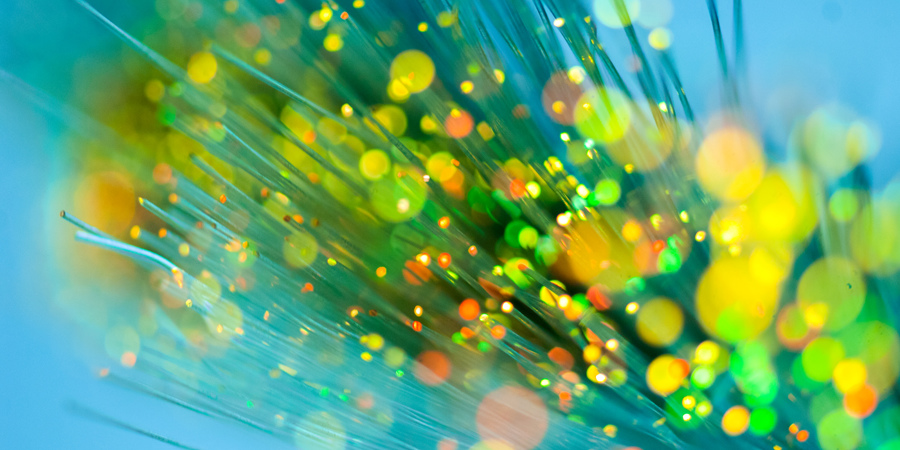 Q) How has the Covid-19 pandemic impacted the demand for network data in the short and longer term?
Scott Moseley: Prior to the pandemic, data connectivity was already becoming an increasingly integral part of day-to-day life.  This is a trend that we expected to continue and Covid-19 has only served to accelerate it.  As the pandemic has unfolded, millions of people have had to switch to working remotely almost overnight. All of a sudden, this has exposed differences in the quality of data networks both within individual countries and across geographies.
Matt Barker: Investors are increasingly recognising the growth potential of the sector. It is no longer just incumbent telecom groups that are funding communications infrastructure; this has become the domain of infrastructure investors, either through the acquisition of existing assets or through the build out of new networks.


Q) Do you think the pandemic is changing opinions on what is required to deliver this infrastructure?
MB: The requirement for high bandwidth and low-latency data connections means fibre broadband becomes essential.  There is also a big difference in performance between fibre to the cabinet-type networks, which is still the most prevalent form of broadband in the UK, vs. fibre to the home.
At present, the UK, along with Germany, is a long way behind most other countries in Western Europe so there's a lot of investment required in these two countries. To illustrate this point, fibre broadband coverage of UK homes in 2019 was stated to be c.15% vs. in excess of 85% in countries such as Norway, Latvia, and Spain.


Q) What opportunities do you see coming from these changes and what can 3i Infrastructure bring to bear?
SM: Given all the advantages of strong, resilient data networks, it is no surprise that there is a desire from governments to see rollouts of technologies such as fibre to the home accelerating, whether that is part of the Digital Agenda for Europe or led by individual countries.
Yet, a huge amount of capital is required to roll out fixed and wireless communication networks. The National Infrastructure Commission estimated that a nationwide rollout of fibre in the UK would cost more than £30bn. Service providers may not be best placed to fund that rollout or may not have the most appropriate capital to do so. As an infrastructure investor, the big opportunity for us is funding the infrastructure needed to provide those high bandwidth services, both for households and for businesses. For example, in 2019 we invested €214 million in Tampnet, the leading independent offshore communications network operator in the North Sea and the Gulf of Mexico. Tampnet provides fibre optic links to over 50 customers including oil and gas operators, offshore service providers and telecom operators.


Q) How can 3i Infrastructure's active management model benefit portfolio companies looking to make progress in this space?
SM: We work closely with the management teams of our portfolio companies to identify trends in their industry that they can benefit from as well as share our insights from relevant developments we are seeing elsewhere in the portfolio.
For example, the thesis behind our investment in WIG was that increased demand for mobile connectivity would require mobile operators to invest in their networks to improve performance and coverage.  We liked the fact that WIG had a unique asset base to support this and that the towers it owned could be shared, reducing the total cost of ownership to the industry.
MB: One of the big growth areas for WIG was in indoor connectivity and, working with management, we helped WIG to shift its business model to specifically target that opportunity. This was achieved by building distributed antenna systems and small cells networks in venues such as stadiums, office complexes and shopping centres, where concentrated demand cannot be adequately served by traditional networks.
By the time we exited WIG in December 2019, we had grown the business to be by far the largest provider of indoor connectivity in the UK.


Q) You have spoken about the implications of Covid-19 and the focus on infrastructure investment as a driver of the economic recovery. What does the current outlook represent for 3i Infrastructure?
SM: It certainly does create opportunity. If you think about our model, we are focused on long-term, essential assets that provide sustainable returns to our investors, who are typically long-term saving vehicles such as pension funds.
Today, we find ourselves in the position where there is a growing recognition of the benefit of investing in infrastructure, whether that is about improving productivity, lowering the impact on the environment or future-proofing our economies. Those investment opportunities could include carve-outs from corporates or working in partnership with corporates that may be constrained by liquidity, yet have exciting investment opportunities ahead of them.