Infrastructure investments remain an attractive source of income and capital appreciation for investors.
The past year has seen a structural shift in the macroeconomic environment with significant inflation, increases in interest rates and volatile equity markets. This has slowed down M&A activity and impacted stock market performance.
In this environment, demand for infrastructure assets typically increases due to the essential nature of the services they provide and downside protection as they can act as a hedge with revenues directly or indirectly linked to inflation.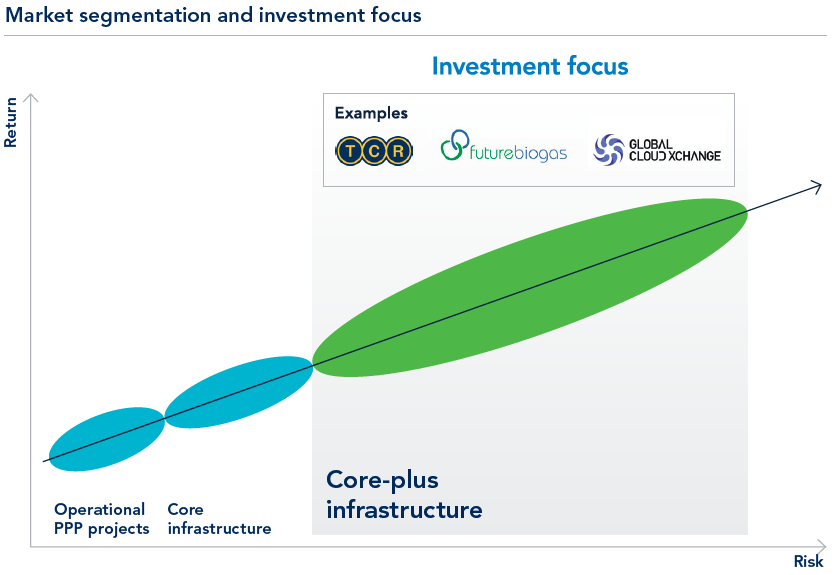 Investment activity
Market conditions have shaped our investment activity to focus on:
Mid-market economic infrastructure businesses in the core and adjacent sub-sectors;
Economic infrastructure businesses with characteristics that can be managed to enhance value over the period of ownership, including for example some level of demand or market risk.